30
Every time I meet you, your eyes tell a story that you hide.
Every time I talk to you, my soul craves to know you more.
For your silence inspires me and gives a voice to my words. 
14 February, 2012
'In the world full of strangers, I found a lot of friends, few among them stayed for a while and just a few ensured quite a long path, showed me the way and became a cherished memory of my life.
But then I met the one who once entered my story, never left and walked in each chapter with me which was flipped through the life. Yes, I met you. You inspire me, light up my dark life and hold onto me in every season. Like falling snow, you delight me even in winters.
I wake up every day and I crave for you. I could never imagine how would I have managed to fathom this sea-like life without you. In this fast-forward life, I want you to be my frozen moment.
While you were writing our story in your dreams, I skipped few steps just to live it in reality with you. When we will sit on a terrace under the shade of stars, I will tell you how dearly I used to stare at the moon every night when you were not there, just in a hope that one day you will come, and we'll hold each other's hands while our heartbeats will synchronize till eternity. Let's walk along and be my wife?', she read it as I handed her the letter bending on my knees in a college cafeteria. There was complete silence until the college crowd started hooting and clapping. She took no moment to accept my red rose. I slid the ring I bought for her in her finger and she hugged me.
I was unknown to the fact that she kept the same feelings for me until one evening if her friend would not have texted me that she liked me too. And believe me, it was one of the best feelings in the world. I saw her first at the fresher's party where she looked stunning in her navy-blue gown. My eyes were stuck on her till the party was over. Whenever we had an eye contact during the college, we did share a smile. I don't know why I kept avoiding telling her about my feelings for long two years, but in the last year, I had to do it. And finally, I proposed her.
When two souls are destined to be together, they would meet anyway. We don't have to plan, it happens in a spur of moments.
I don't know how I drew the courage to express my feelings to her. But she is a magic who enlightens my spirits. Since she has entered my life, everything has changed. I never believed in miracles but now I have come to know that we must not force things to happen. Sometimes, the charm of the spontaneous moment brings such joy, we never thought about!
I was never interested in outings with friends, books delighted me more but now she opens a new chapter in my life every day. Though she tries to hide so much behind her smile, how her shiny eyes reveal everything to me is mystical. Life never tempted me much until we started sharing our moments, our stars made us travel through beautiful roller-coasters together. As we head up to a whole new life together, I don't know what's next, but whatever it will be, I am ready to face.
READ THE BOOK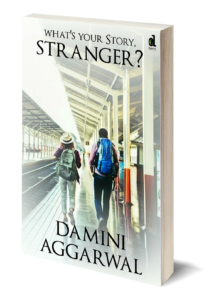 30